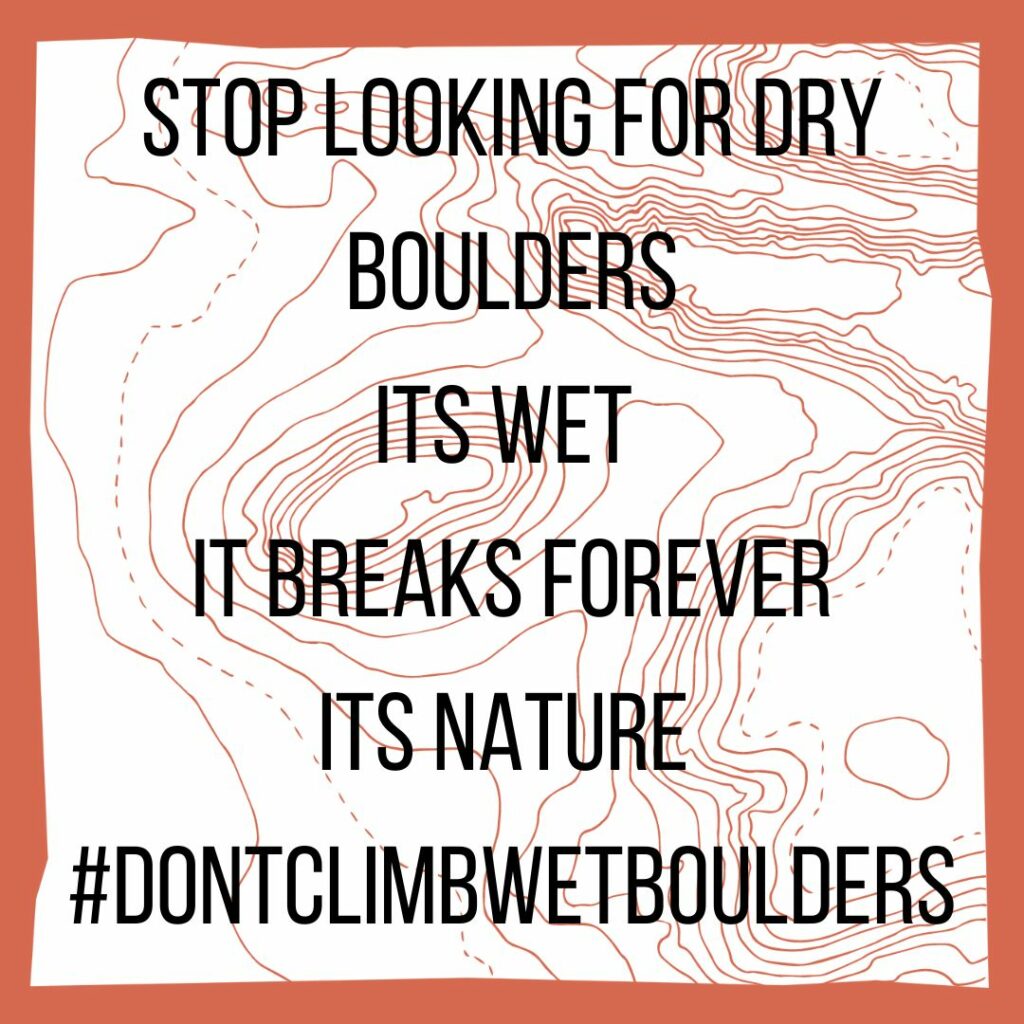 Bleau has been wet, humid, damp for a few days, feeling like weeks….locals, champions, visiting bleausards have been desperately looking for something to climb….and couldn't even resist posting about it….and all of us keep repeating "at least we know what s a non breakable boulder" "we are not the people who break" "there are too many boulderers, but we know better" …..dont we see the forest for the tree. If we cannot manage our obsession to protect our boulders, how can we even think about preserving the forest and its biodiversity, how can we ask other to restrain their newly born bleau appetite.
Its wet, so sticky sand on shoes polish sandstone, so grips are more breakable.
So head over to fantastic gyms (@lerempartescalade , @karmafontainebleau @the.bigislands @blocagearbonne @la_grange_larchant @iledeloisirsdebuthiers @blockoutevry @va_climbing_rungis …), be patient, think long term….you wont get your daily "fix" but you may be proud of belonging to a larger movement, the one that non only decrease excessive consumption, try to lessen climate chsnge, but also the one that accepts nature as it is.
#dontclimbwetboulders #dontpromotewetbouldering #ohmybloc #respectbleau #bouldering #bleaumood #font #bleausard #nature #ethics